Sewing Café in Stratford-upon-Avon
The Garden Room (at the bottom of my garden) is where I run (in the main) the workshops and once you have done a workshop you will be able to come back at a time to suit you to work in the Garden Room on your own project. I will be working there too, but on hand to help with any queries you may have.
The days and times of these for the autumn will soon be listed below and cost £12 per two-hour session. A maximum of four people can come along at any one time, so please contact me on 07735 503824 or sara[email protected] to let me know when you would like to come.
In my experience, there is always a slight lack of confidence when tackling your own project on your own for the first time, and, just as importantly, when do you actually manage to set aside quality time with no interruptions?
Simply let me know which sessions you would like to come to and I will book you in.
'After doing a box cushion workshop with Sarah I had plenty of new skills but actually getting started on the seat cushions for our boat was a bit daunting! I then came along to a couple of Sewing Café Sewing Sessions which were so helpful – just being able to run through measurements and how best to tackle tricky corners meant that I have now re-covered all the cushions! I think I would still be hesitating on which bit to start first without that extra reassurance! Thank you so much.'  Heather R, Stratford-upon-Avon
Dates & Times
Level required: Simply complete one course or workshop.
Time and Cost: Two-hour session £12.
Two-hour slots can be scheduled on a date to suit when I am also available.
To book in contact Sarah on 07735 503824.
The Garden Room
136 Banbury Road
Stratford-upon-Avon
CV37 7HU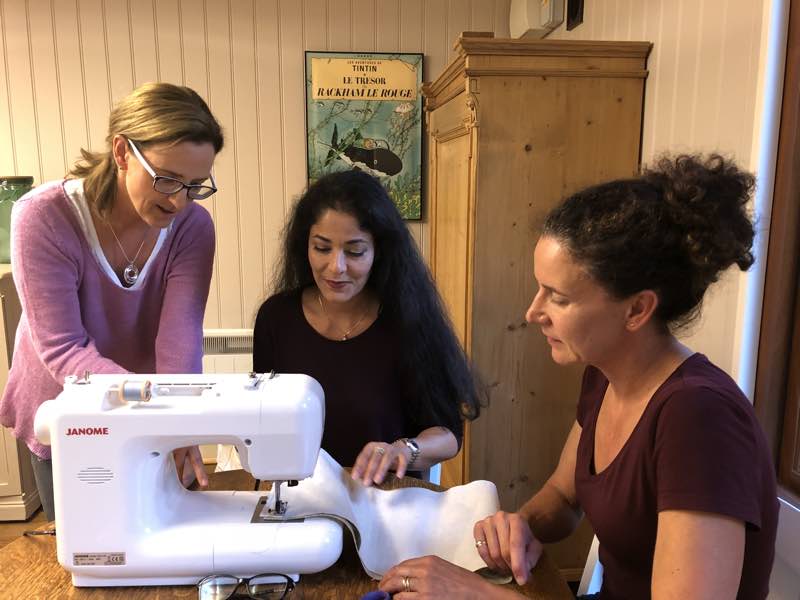 I run a variety of workshops for all abilities.
So have a look through and get in touch to sort out dates and times.
Come and join us at the sewing cafe!